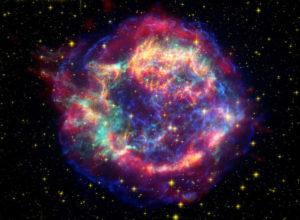 High-mass starts end their life with catastrophic explosions known as Supernovae (SN). What is left of these dramatic space explosions are called Supernova Remnants (SNR), composed of dust and gas.
Cassiopeia A  is one of the most known and studied Supernovae of our Galaxy. Cassiopeia originated from an explosion occurred about 11.000 years ago. Only recently did its ligh reach the Earth. Indeed, nowadays we observe the Supernova Remnant as it appeared about 350 years after the explosion of the Supernova.
Supernovae explosions are very important for the evolution of galaxies (including our own galaxy), since they enrich the Interstellar medium with mass, energy and new chemical elements, and its shock wave can cause the collapse of interstellar clouds, and start the formation of new stars.
Supernovae produce most of the elements which make up the world around us, such as iron, silicon, sulphur and most of the elements which constitute ourselves. Therefore we can say that we are made of the same substance of the stars.
In the following, you will find the code (colour and black & white version) in order to realize Cassiopea A, and the colour map: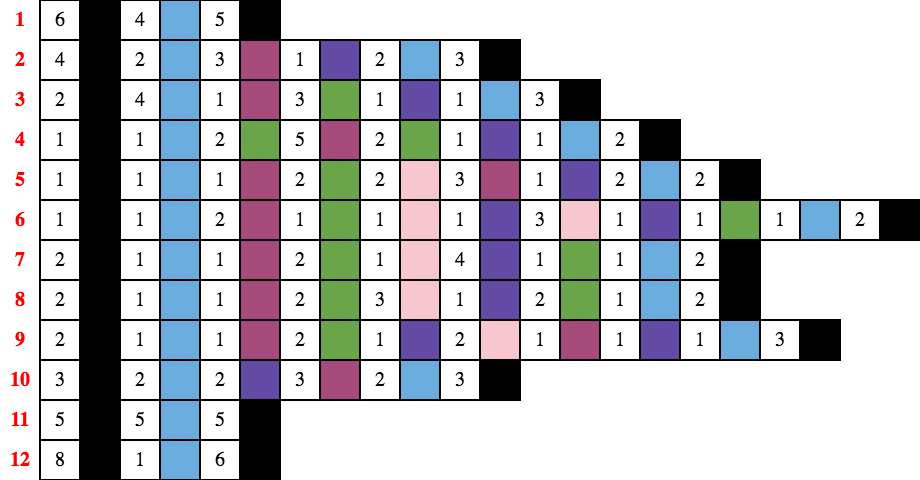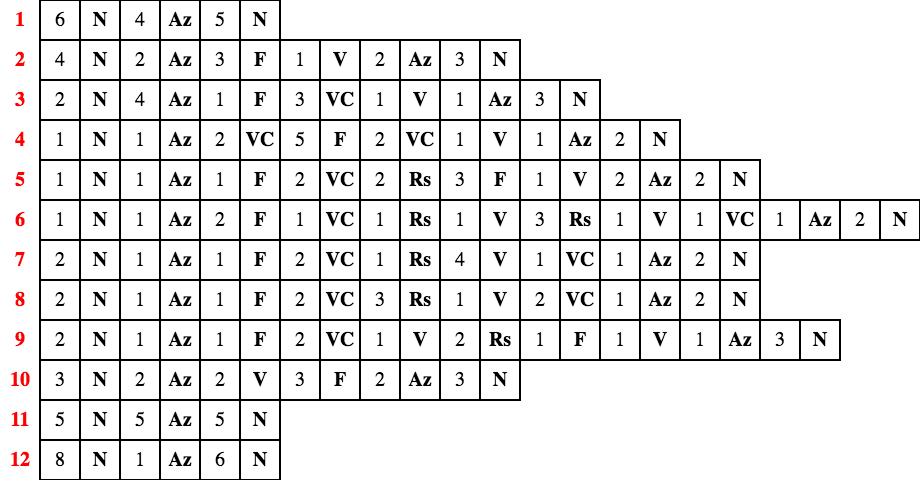 Each code stands for a chemical element produced by the Supernova (apart from N, which stands for nero (black) and defines the circumstellar space all around):
Az (azzurro = blue): the shock wave provoked by the explosion (forward shock)
F (fuchsia): sulphur
V (violet): iron
VC (verde = green): silicon
Rs (rosa = pink): reverse shock, detectable in radio images, and much more difficult to identify in x images.
You can find here the cards with all the instructions to carry out the activity, in black and white or color version.
---
Thanks to Salvatore Orlando of INAF Osservatorio Astronomico di Palermo, for his scientific advice