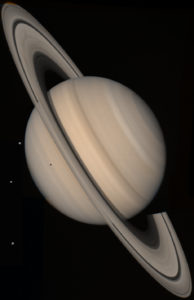 Saturn is the sixth planet of the Solar System in order of distance from the Sun and can be easily recognized by the series of rings surrounding it, mainly composed of principalmente da ice and dust.
Saturn is classified as a gaseous planet, i.e. mainly composed of gas. Just like Jupiter,  its atmosphere is lashed by continuous winds, which can even reach 1800 km/h.
In its North Pole there is a particular nebula called Saturn's Exagon, which rotates around the central vortex of the North Pole. A unique feature in the whole Solar System!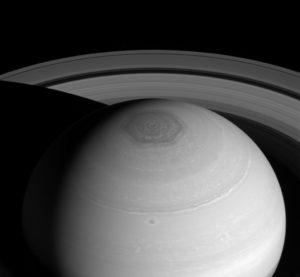 Here below, you will find a code to realize it with pixel art, or you can print the colour card or the black and white one. Have fun!